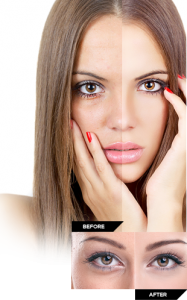 With your permission, I'd like to send you my new product called Om3 Advanced Skin Repair Treatment. I challenge you to look up to 16 years younger by trying it out. 
The tube will last you for 3-months. Except for the $1.95 shipping and handling cost… I insist you pay me nothing more upfront. Better still, if you do me a small favor, I'll gift you the product for FREE. 
Here's what it's all about: Om3 Advanced Skin Repair Treatment is a revolutionary breakthrough in anti-aging skincare. Inspired by Nobel Prize winning science, my team of scientists developed it over 7 years. Scientific tests show it reduces the appearance of fine lines and wrinkles by 43%. It makes your skin look tighter by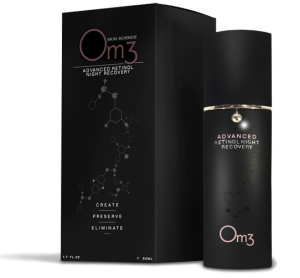 74% and increases your skin's hydration by 142%. 
It works in 3 ways. First, it makes your fine lines and wrinkles virtually disappear in seconds. This is a Cinderella Effect. It lasts only while you have the cream on your face. Once you wash your face the effect wears off. Below I explain how it works.  Take the Proof Test and the Ultimate Test explained below to prove it to yourself. 
Second, young skin is tight. Aged skin sags. Simple enough, right? You'll agree having sagging skin makes you cross the line into feeling you're no longer desirable. Om3 Advanced Skin Repair Treatment lifts up sagging skin by increasing natural cell turnover. Cell turnover is the process by which our skin produces new, younger skin cells. The faster our skin "turns over" the younger we look. As we age our cell turnover rate slows down allowing dead skin cells to remain on the top layer of our skin… longer. Om3 helps speed up the shedding of the top layer of the skin. Your skin appears plump, firm, and resilient with cushion, bounce and elasticity. 
Finally, Om3 Advanced Skin Repair Treatment hydrates your skin like never before by attracting 1,000 times its weight in water from the air. 
You should start seeing long-term results in about 3-weeks and be well on your way to looking up to 16 years younger. 
This is how you can get the product for FREE: Post your video results within 3 weeks on social media. Facebook, YouTube, or Instagram – choose one! Share the posting by sending the direct video link to my email support@om3skinscience.com. I'll waive the cost and you'll get the product for free. This is the only catch. That's it. 
I'm doing this because your video posting will bring awareness to Om3. If for whatever reason you don't want to post the video then all I ask is you pay for the product in 30 days. Yes, try it, before you buy it. In the rare case you're not satisfied with the product, send back the tube (even if empty) within 30-days and there will be no further charge. That's all there is to it. 
This offer is unusually generous and I'd be losing my life's saving if I wasn't certain Om3 works. Also, because of customs regulations, this offer is available only to residents who live in the US. If that includes you, you're in luck.
The publicity Om3 is getting is quite something. Moms, doctors and online bloggers are raving about it. For example, Jenny Almond said, "XXXXX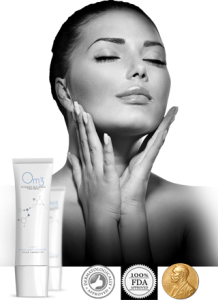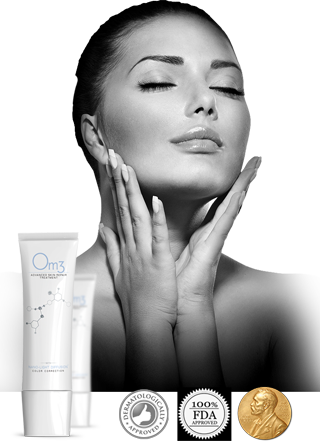 Joy Robinson said, XXX
When you scroll down you'll hear similar comments from many other voices as well.
Why am I doing this: I am not a billion-dollar company. My name is Dr. Hugo Romeu and I practice medicine in Miami. I have served as an Officer and medical doctor in the US Army. I've conducted breakthrough research on treatments for psoriasis, Alzheimer's, diabetes, cancer, etc. I'm on the cutting-edge of research as it pertains to skincare. I've completed 704 clinical trials for 102 different pharmaceutical companies. Name a prestigious pharmaceutical company, and I'm sure there's a project I've worked on for them. 
When I was a young physician, the last thing I could imagine to be writing about was how to look younger. Yet, when my patients grew older, and I followed in the same path, wrinkles and sagging skin made me insecure. I researched hundreds of anti-aging products. I realized most of these products do NOT work. Any honest scientist will confirm the same. Worse still, most of these products contain irritants and inflammatory ingredients that contribute to forming lines, wrinkles and sagging skin. 
I got frustrated and saw a desperate need for a scientific solution that actually works. Seeing my wife and patients spend a ton of money for ineffective goop, made me take action. I pulled together some of the smartest minds in the scientific community. We worked together to develop the best natural and organic anti-aging product, ever. The conclusion is Om3 Advanced Skin Repair Treatment. 
I am offering you the chance to get the product for free. I want to create awareness for it. Your social media video will help me cut through all the noise generated by billion-dollar ad campaigns. I believe when enough individuals are wowed by my product… people will start buying Om3 in droves and my investment will pay off.
Go ahead and read more about the product below. This is an outrageously generous offer. Our supplies are running slim. If you decide to take me up on my Look Up To 16 Years Younger Challenge, do it fast before I take it down. 
Why do you have to give it for free to enter buzz.